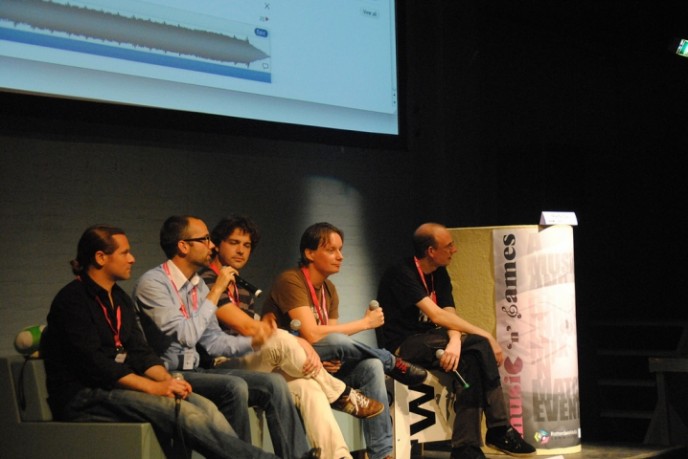 Yesterday at Music 'n' Games in Rotterdam, I had the chance to have a panel of gurus listen to one of my tracks and give me their professional opinion about my work. Scary and healthy, the result was interesting. After listeining to 'Crawl For Your Life' I received the following feedback from Joris de Man (Killzone 1, 2, 3): 'Your production needs more work. I was charmed by your combination of Marimba and military Snare.' Senne de Jong (Little Chicken Game Company) surprised me with his comment: 'The most worthy intro music for a game so far'.
Listen to the track, here:

1. Emagica - Crawl for your life

- A dramatic soundtrack for a dying mobster victim.